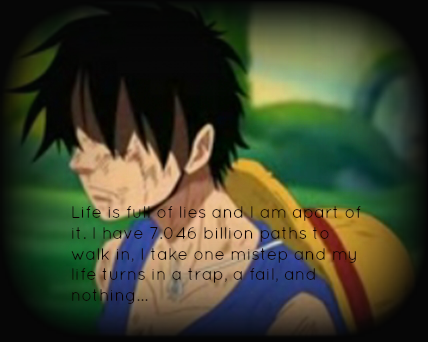 is a number but not just any number. It is the number of the paths of life. Some might be good and some bad. And in life you dont know which path to go to. This is why you always walk into wrong paths. Some are bad but are a small amount, some are good but a large amount. I myself have walked in a bad path of huge amount. So now,
I am a failure,
Edit
a murderer,
Edit
a dumbass,
Edit
I guess I first thought I was on some luck streak.

But this is the real meaning of the 7 BillIon Paths...
Ad blocker interference detected!
Wikia is a free-to-use site that makes money from advertising. We have a modified experience for viewers using ad blockers

Wikia is not accessible if you've made further modifications. Remove the custom ad blocker rule(s) and the page will load as expected.